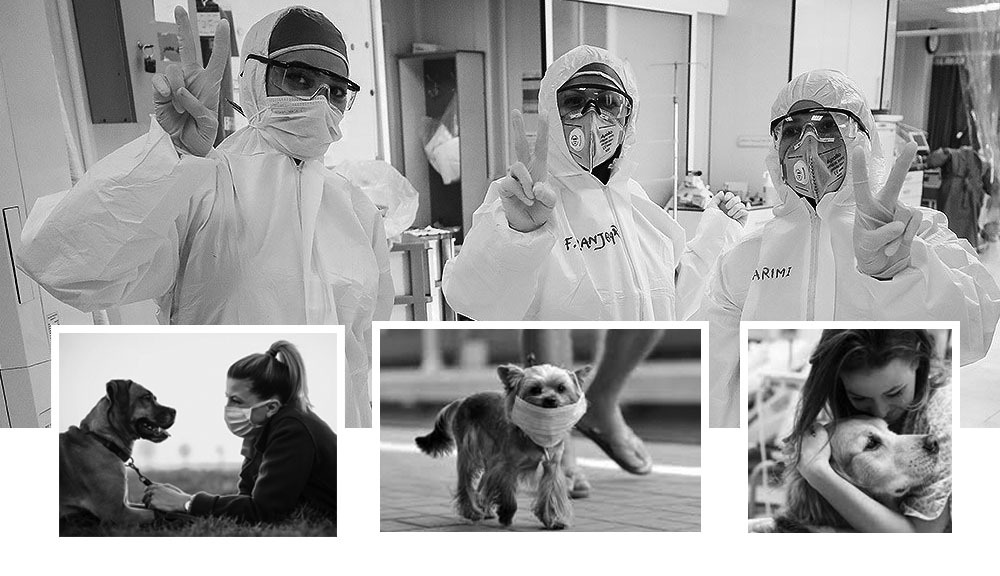 We will win–Fighting Together!
-By Dr Nilofar Desai

Being a Corona Warrior means you're giving it a tough fight. Staying home, staying safe, and taking care of your pets – a responsible pet parent will do all this during a pandemic.
Dr Nilofar Desai tells how they manage and help pet parents sail through this tough time.



Under the current COVID-19 time, how do you managing your shelter?
In this difficult situation our aim is to help both pets and pet parents. In our animal shelter RRSA Foundation we're trying to avoid crowds. We've displayed notice on the door of the clinic to ensure that pet parents visiting wear a mask and carry a hand sanitizer. Not more than one person is allowed to come inside. And we're also taking all necessary precautions to ensure our staff maintain social distancing and wear masks.

What are the main concerns of pet parents? And what are the common problems you've noticed over the last three months?
It would be right to say that the concerns vary but the most common concern that pet parents have are about their pet's health, diet, and coat. In the last three months the most common pet problems that I've noticed include skin problems, reduced appetite, and parvo virus. In the current scenario a lot of pet parents are also concerned about their pets getting corona infection and its transmission to humans.

What is that differentiates your clinic from other pet clinics?
We don't have a specific place, but whatever we have we try to maintain the protocols of hygiene and asepsis in the area. We extensively work with stray animals and have an indoor facility to do all the blood tests. Once that's done properly, the next step is to move towards the treatment.

What are the challenges you're facing in the current situation?
One of the main challenges that I feel is wearing a mask for long hours. It becomes slightly difficult to work, but it's important and we all at the clinic understand that. I also try and maintain distance from my family because we meet so many people during the day and don't know who can be a covid carrier or infected.

Your advice to pet parents and the industry on dealing with this difficult time
Stay home, stay safe and we will fight against coronavirus. It is best to follow the rules and regulations shared by the government. And for pet parents an important point to remember is that, whenever you come back from a walk with your pet make sure to clean their paws, nose, and eyes before entering the house. And don't forget to wash your hands after that.

What are some things that pet parents can do at home to keep their pets happy and healthy?
It is the time to give your 100 percent to your pet, keep them busy by playing indoor games like puzzle, search & sniff, Kong ball, tug of war, teach some new tricks, give dental chews, indulge in daily grooming sessions with them, and play a game with find a treat making some good food recipes for them. Cherish these moments, be safe, and don't lose hope.
(Dr Nilofar Desai is Senior Veterinary Officer at RRSA Foundation, Anand, Gujarat)